Adding new things to websites can be difficult in practice. Not everybody is technical, and work on the sites of our customers is often outsourced.
This means that it can sometimes take a bit of time to integrate Channel.me in a site. Especially if there are extra requirements. Some clients want to exclude parts of the site from chat, or redirect incoming chat messages to different groups.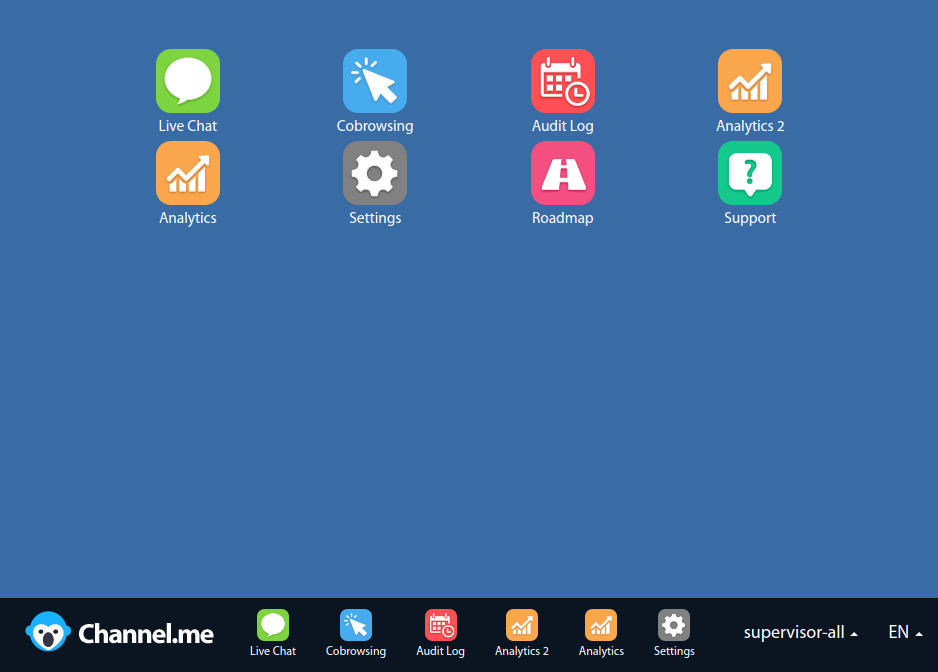 For new clients we have been experimenting with a new way to integrate Channel.me chat. We want to automate this so new clients can easily configure which parts of the site get a chat button, configure the style of the button and direct incoming traffic to specific groups.
The settings for your site will be available in a new app on our dashboard. The settings will be editable by a user with the role "site-integration" and will be visible for users with the role "supervisor".