Quick Responses
What are Quick Responses and how can I use them?
Quick Responses are pre-defined bits of text that can be sent to a customer through chat. For instance, you have a pre-defined text for closing a chat such as:
"Thanks for contacting us. If you have any other questions in the future, feel free to contact us again."
You can imagine that typing a text like this every time a chat is closed can be annoying. Using Quick Responses this is semi-automated.
So how can you use a Quick Response?
You can configure Quick Responses yourself through the agent screen. Simply click the Settings link at the top of the page. In the designated entry box, fill in all desired Quick Responses using a new line for each entry. Once this is done agents will have access to the Quick Responses using a button in the chat screen as seen here: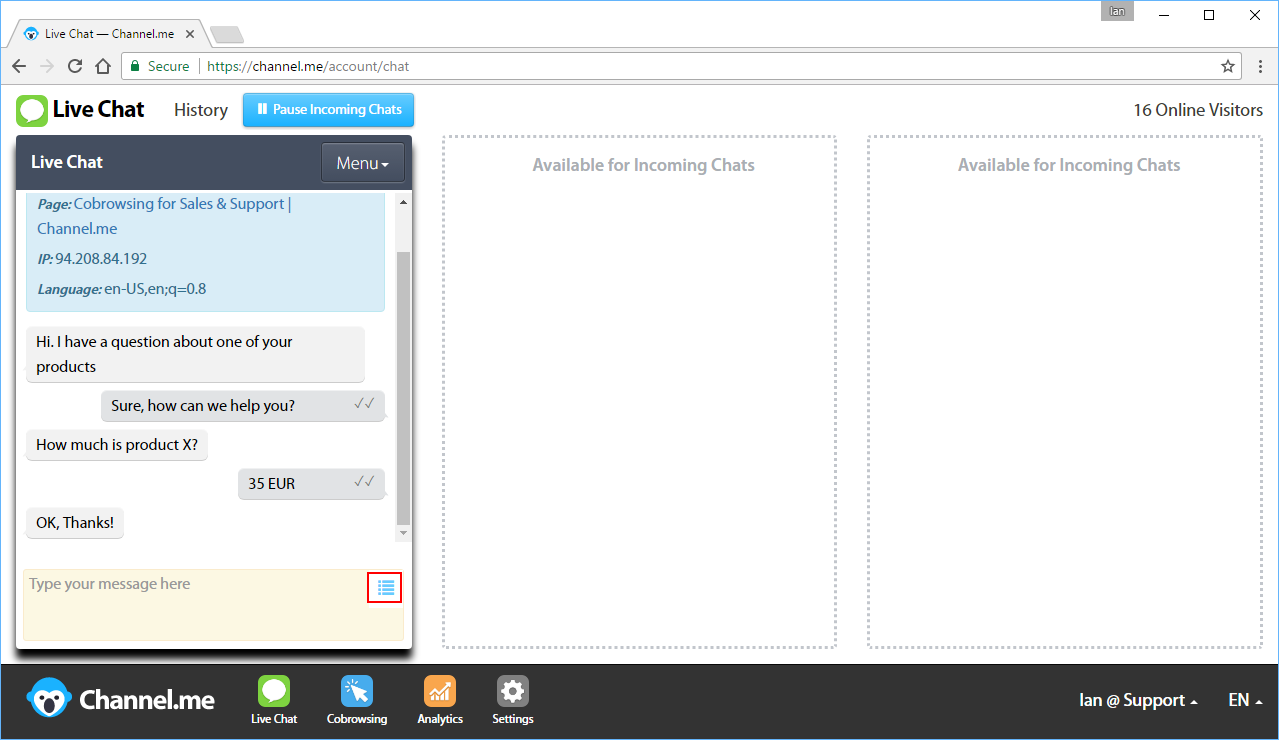 When the agent clicks this button, a list of available Quick Responses is shown. When selected, the Quick Response is placed in the chat window with UNDO next to it. The agent has 5 seconds to remove the Quick Response if needed. If the UNDO link is not clicked, the text will be sent to the customer.
Using Quick Responses you can save time and also ensure consistency with your responses.
Please note! If you do not see the Settings menu option, it means your agent account is not configured as a supervisor. Only supervisors can change the Quick Responses.