Chat NPS instead of Chat Rating.
Net Promotor Score, or NPS, measures customer experience and predicts business growth.
The visitor gets a simple question. "How likely are you to recommend us to a friend or colleague?". 
Example Visitor view: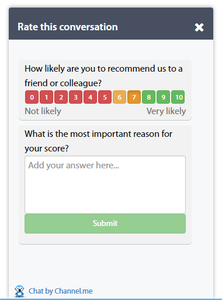 The score the visitors return are collected and represented in a simple to use score. This will be shown on the supervisor's dashboard. The NPS score indicates how likely people are going to recommend you to other people. It is a widely used metric to measure customer satisfaction.
Supervisor view: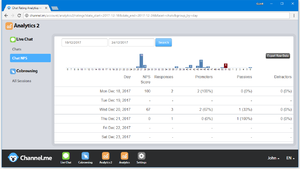 For more information about NPS, see: https://en.wikipedia.org/wiki/Net_Promoter