Chat Topics
Introduction:
Channel.me has added a new feature to the solution, namely Chat Topics. These topics allow you to tag your chats and group them. This article details how to make use of Chat Topics. 
Configuration:
To make use of this feature, you will first need to make the appropriate topics. Any agent with Supervisor access rights can create and manage the topics for all agents. Once you are logged into the agent screen, follow these steps to start creating topics:
Click the Settings
Select Topics.
Click Add Topic.
Enter the Name of the topic and click Add Topic.
Your topic has now been created and is accessible by all agents.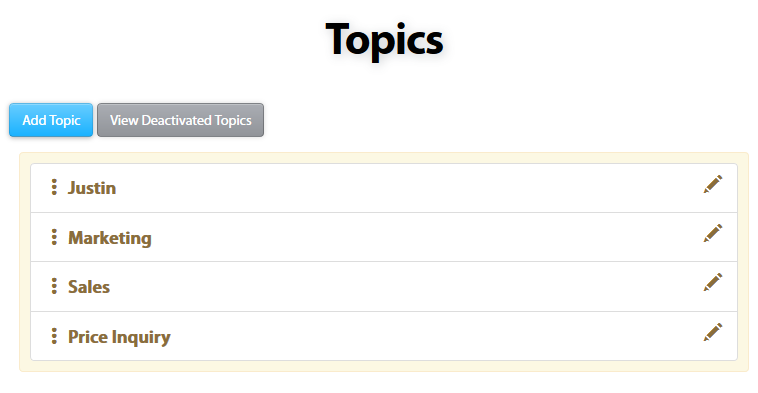 Tagging Chats with Topics:
When a chat is closed, the agent will have the option to add a topic to the chat. All available topics are shown: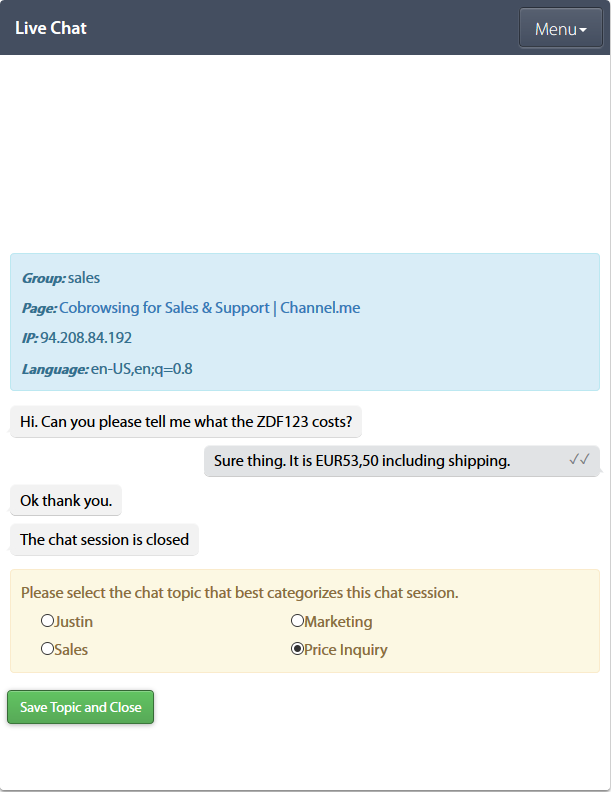 Once the appropriate topic has been selected, click the Save Topic and Close button. Now in the chat history you will be able to see which topic has been applied to each chat conversation.