Channel.me Analytics
The current implementation of Analytics in Channel.me covers the following statistics (per week or per agent):
number of chats received
number of chats answered and closed
These statistics can be found under the Analytics menu of the agent screen:

Weekly View:
With this view you will see the current week with all chats received and answered: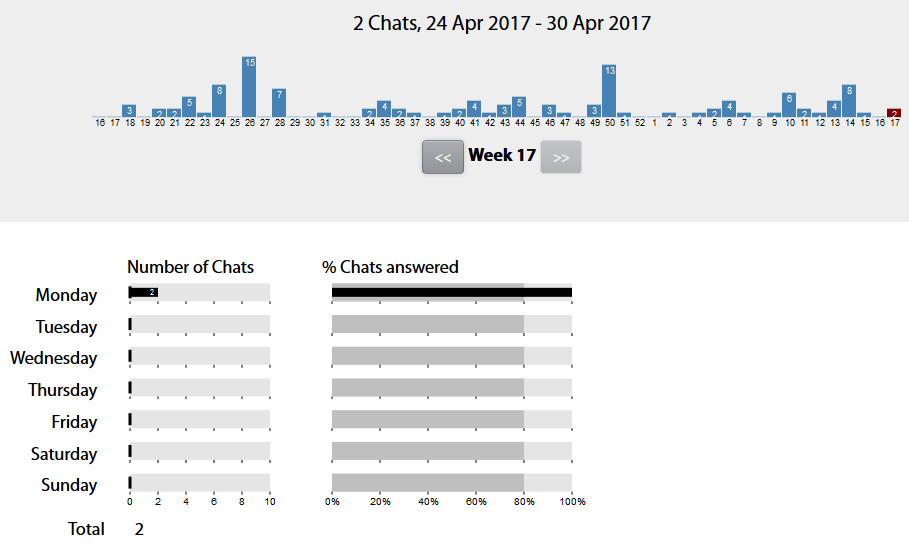 Using either the arrow buttons or by clicking on the vertical bar representing the desired week, you can select which data set you want to review.
Agent View:
Using the agent view you can see how many chats have been handled per agent:

You can select the desired period using the dropdown on the left.
It is important to note that the functionality of the built-in Analytics will change over time as we receive feedback from our customers!
Google Analytics:
Next to the built in analytics, Channel.me also offers integration to Google Analytics. For more information on using Google Analytics with Channel.me, please see this article.